Expert Siding Installation Contractors in Greater Cincinnati
The right siding material for your home in Hamilton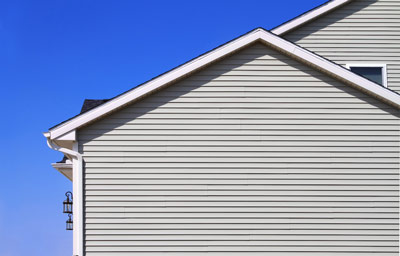 Great value. Vinyl siding is popular because it provides versatility and durability at a reasonable cost.
Nothing transforms the look of your home the way that new siding can. Installing new siding on your home will raise your curb appeal and property value, and it can even help with insulation and energy efficiency. There are a number of quality siding materials to choose from, giving you plenty of options to find the perfect siding design for your home.
Vinyl siding is the most popular and common siding choice, but wood, fiber cement, aluminum, and steel are all among the options homeowners have. At Storm Shield, we will help you find the best siding material for the look you want to achieve and give you an expert installation with high-quality products.
We offer free estimates on all our work in Cincinnati, Hamilton, Loveland, and nearby. Call us today at 1-844-385-7834 or click below to get started on your home siding upgrade.
Products
Headquartered in Valley Forge, PA, CertainTeed is a leading North American manufacturer of building materials and specializes in the production of high quality roofing and other materials including vinyl siding, trim, fence, railing, decking, insulation, gypsum, and ceiling products.
Many homeowners choose CertainTeed for their home installation or remodel. Here's why:
A broad selection of over 40 fade resistant colors to choose from
Shake and Shingle siding comes in a variety of blends and textures to achieve the style you want for your home
CertainTeed TrueTexture products are regarded as the most authentic wood look in the industry
Over 400 roofing options
Products are low-maintenance and long-lasting
The Beauty Of Vinyl Siding

Any look - historic to contemporary - can be achieved with today's vinyl siding. Vinyl siding has the widest variety of style and color offerings of any other exterior siding, including:
Horizontal and vertical panels
Shakes, scallops, shingles, fish scales
Traditional clapboard
Dutchlap
Beaded designs
Durability
The ability to withstand high winds (certified up to 110 mph or higher) and a composition that resists heat, cold and moisture, certified vinyl siding retains its great looks over time. Vinyl siding never needs paint. Ever. The only maintenance it will need is a simple wash with a soft cloth and garden hose to keep it looking great.
Quality
CertainTeed Vinyl Siding offers the best vinyl siding features and color options, along with exceptional durability and lasting beauty.
- What's the best way to prove a product will perform as promised?
Independent testing. This is why the Vinyl Siding Institute (VSI) established the VSI Product Certification Program.
Administered by Architectural Testing, Inc. of York, PA, the program allows manufacturers to certify with independent, third-party verification that their products meet or exceed the testing requirements specified in the industry standard for quality.
-How many products have passed this Certification Program?
There are nearly 825 products and nearly 325 colors on VSI's Official List of Certified Products and Colors. In 2012, approximately 18 million squares of vinyl siding were manufactured in the United States. (A square equals 100 square feet of siding, or enough to cover a 10-foot x 10-foot area.) Another key test of quality is how long manufacturers are willing to warrant their products. Warranties offered by vinyl manufacturers typically last a lifetime and can be transferred to the next owner.
Types of siding available in Greater Cincinnati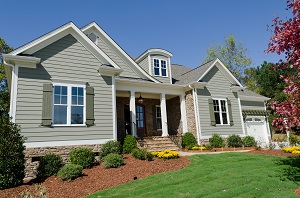 Transform your home. Siding can completely change the look of your home and boost curb appeal and property value.
At Storm Shield, we offer a variety of siding materials for your home:
Vinyl siding: Vinyl siding is the most popular residential siding material, providing excellent affordability, durability, and versatility. Vinyl is very low maintenance and easy to clean. There are a wide variety of colors and styles to choose from, so you can design just about any look you can think of your home. Even better, vinyl can be made to match the appearance of materials such as cedar shingles.
Fiber cement siding: Fiber cement is made from a mixture of cement, sand, wood fiber, and clay, and is one of the most durable siding materials available. Fiber cement is often used to replicate the appearance of materials such as wood, stone, and stucco. You can easily paint fiber cement any color you choose, though weather exposure will eventually cause it to require re-painting. Fiber cement holds up very well against severe weather, and it is also fire and insect resistant.
Wood siding: Wood siding is hard to beat as far as appearance goes. Wood offers many beautiful natural options, and it can easily be painted to match any home design. Cedar is the standard material for wood siding, and this provides good durability and weather protection. Properly installed and maintained wood siding can last longer than almost any other material.
Stone and brick veneer: While many homeowners love the look of stone and brick, the materials are expensive and can be difficult to install on your home. Stone and brick veneer provides the beautiful, textured appearance at a much lower cost and with a much easier installation. These materials come in a variety of styles, allow you to replicate the appearance of any natural stone or brick.
Steel siding: For durability and longevity, it's hard to beat steel siding. Steel provides excellent weather, dent, and scratch resistance, and it won't be harmed by fire or insects. Steel can be used as a standalone material to create a modern look, or it can be designed to mimic the appearance of materials such as cedar siding. Steel can be on the pricier side to install and doesn't offer as many options as some other materials, but it makes up for these flaws with unmatched durability.
Aluminum siding: Aluminum has been used for residential siding for years, though the demand for it has declined recently. Aluminum siding is another versatile material, as it can easily be cut to match the distinct features of any home. Aluminum can also be painted any color, allowing you to choose a custom look for your home. Aluminum is a low maintenance option that is easily cleaned, and it won't be affected by insects, rotting, or fire.
Get a quality siding upgrade for your Ohio and Kentucky home
At Storm Shield, we understand the challenges of finding the right siding material for your home. Our trained professionals will work with you to ensure that you get exactly what you need for your needs and for the appearance that you are looking to achieve.
New siding offers great benefits for your home, so don't wait to call us for an upgrade! We offer free estimates on all our siding installations and other exterior improvement services in Hamilton, Cincinnati, Loveland, Middletown, Mason, Florence, West Chester, Fairfield, Ft Mitchell, Batavia, and the surrounding areas.
Looking for a price? Get a no cost, no obligation free estimate.